Bandura Systems (The Firewall's Firewall)
The PoliWall auto-blocks threats from your network by harnessing the power of commercial, industry and open source threat intelligence feeds in near real-time with no impact on your network's performance.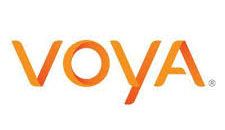 VOYA offers advisory services to U.S. commercial banks, savings and loans, credit unions, industrial chartered banks and similar lending institutions. We assist banks looking to build and manage custom commercial and industrial loan portfolios from the syndicated loan market.

ARCSys
ARCSys is a disruptive technology developed for the changing accounting standards due to the last credit crisis. ARCSys developed proprietary software to estimate expected credit losses on loans and investment over the contractual terms of the assets. The new calculation requires significant data, calculations and modeling within each institution. These changes will require changes in policies, procedures, controls and governance.

Kaplan Partners
For over 30 years we've led the way in identifying and attracting senior executive talent for financial institutions and growth-oriented organizations nationwide. As a principal-led business, our managing directors do 100% of the work, ensuring that we are personally acccountable for making each search successful. We work directly with CEOs, boards and investors to identify future leaders, leveraging best practices in corporate governance and succession management to ensure our clients' continued success in today's demanding markets. It's not just who we know, it's what we know. And being at the top of our game puts the most desirable candidates at the top of your list.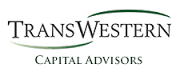 TransWestern Capital
TransWestern Institutional Short Duration Government Bond Fund is an open-end fund incorporated in the USA. The Fund aims to provide income consistent with liquidity, and limited credit and interest rate risk. The Fund invests its assets in liquid, high-quality fixed and variable rate US government bonds.
Knox Advisors
Treasury Management Advisory Services
A results-driven partner with 30 years of B2B experience in Treasury Management, customer contact, and product development and delivery. We provide support for RFP and Project Management for vendor review, including Merchant Services, Credit Card issuance.

Allstate Identity Protection
Identity Protection helps millions of workers see, manage and protect their personal information online. Employees want it, employers need it. Voted the number one voluntary benefit in 2018 and an estimate 63% of employers will offer it as a benefit by 2021.We help employers provide protection and expertise through employer-paid or voluntary Allstate Identity Protection benefits.
www.allstate.com/identity-protection.aspx

Lending Front
Lending Front is a modular digital platform that supports all aspects of small business lending, from application origination, underwriting, servicing and monitoring. The Lending Front platform was developed by industry leaders from OnDeck, American Express, CapitalOne, and JP Morgan.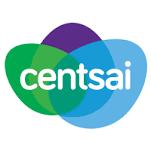 CentSai
Provide your customers with Financial Wellness content. The Digital Generation demands a new kind of financial information. CentSai's nearly 1,800 pieces are built and tested for them - quizes, personall stories, podcasts, videos, and next-gen calculators. Low cost License fee, customized material.

Corserv
Banks are leveraging Corserv's turn-key program of technology, scale, expertise, and services to own the credit card business for their consumer and business customers, and enjoy 100% of the Issuer exchange, fees and income.

TechGuard Security
TechGuard Security provides award-winning security awareness training that has been delivered to over 9 million users. It's as easy as 1,2,3 - train your users, phish your users, track your results.

LT&T
LT&T is a whole loan trading network that is different from any other. We afford banks the ability to manager their loan portfolio. We provide whole loan pricing, loan risk analytics, and smart counterparty matching. We calculate CECL on each loan and empower banks to make informed decisions that benefit their institution. LT&T is about transparency and ease of workflow, and give you access to every bank balance sheet in the US. No software to nstall. No licensing fees.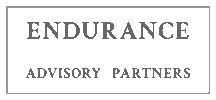 Endurance Advisory Partners
Our mission is to help each client position its Bank for the long run. Our team is passionate about empowering clients to overcome challenges and grow at a level of innovation that matches its unique business and exceeds expectations. We offer Strategic Planning, Commercial Banking, Risk Management & Regulatory Compliance, Digital Banking/Fintech, Mortgage Banking, Transformation Services and Technology & Operations improvement, as well as staff augmentation.