Brookline Branch Services offers a variety of real estate solutions that can improve branch occupancy efficiency, update and revitalize branch spaces, help raise capital, reduce operational costs, and improve branch foot traffic.

Trade River USA - An unsecured credit facility, up to 120 days, provided to buyers of goods allowing for cash payments to sellers. Transaction is facilitated with Trade River's non-banking financing solution for US buyers and sellers through their proprietary on-line platform.

Bandura Systems (The Firewall's Firewall)
The PoliWall auto-blocks threats from your network by harnessing the power of commercial, industry and open source threat intelligence feeds in near real-time with no impact on your network's performance.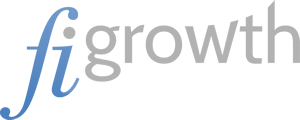 figrowth offers advisory services to U.S. commercial banks, savings and loans, credit unions, industrial chartered banks and similar lending institutions. We assist banks looking to build and manage custom commercial and industrial loan portfolios from the syndicated loan market.

ARCSys
ARCSys is a disruptive technology developed for the changing accounting standards due to the last credit crisis. ARCSys developed proprietary software to estimate expected credit losses on loans and investment over the contractual terms of the assets. The new calculation requires significant data, calculations and modeling within each institution. These changes will require changes in policies, procedures, controls and governance.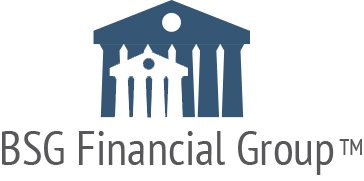 BSG Financial
CourtesyConnect ®/CourtesyLimit ™ combines Dynamic Overdraft Limits with Dynamic Communications for a unique, customized experience that translates into better service for your account holders and potentially more income for you.

Kaplan Partners
For over 30 years we've led the way in identifying and attracting senior executive talent for financial institutions and growth-oriented organizations nationwide. As a principal-led business, our managing directors do 100% of the work, ensuring that we are personally acccountable for making each search successful. We work directly with CEOs, boards and investors to identify future leaders, leveraging best practices in corporate governance and succession management to ensure our clients' continued success in today's demanding markets. It's not just who we know, it's what we know. And being at the top of our game puts the most desirable candidates at the top of your list.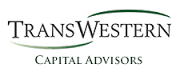 TransWestern Capital
TransWestern Institutional Short Duration Government Bond Fund is an open-end fund incorporated in the USA. The Fund aims to provide income consistent with liquidity, and limited credit and interest rate risk. The Fund invests its assets in liquid, high-quality fixed and variable rate US government bonds.
Knox Advisors
Treasury Management Advisory Services
A results-driven partner with 30 years of B2B experience in Treasury Management, customer contact, and product development and delivery. We provide support for RFP and Project Management for vendor review, including Merchant Services, Credit Card issuance.

InfoArmor
Info Armor's proactive alerts and notifications help stop identity theft at its first sign. This can be offered to employees and customers, both retail and commercial, as an added value and retention tool.

Lending Front
Lending Front is a modular digital platform that supports all aspects of small business lending, from application origination, underwriting, servicing and monitoring. The Lending Front platform was developed by industry leaders from OnDeck, American Express, CapitalOne, and JP Morgan.